SEROI+ Smart Villages
Technical assistance in the implementation of the international cooperation project SEROI + Smart Villages
Poliedra provided technical assistance to the LAG Valle d'Aosta in the implementation of the international cooperation project LEADER SEROI+ Smart Villages.
Poliedra organized and led a participatory process with thestakeholders of the pilot area of the Unité des Communes Valdôtaines Grand-Paradis. which led to the design and shared implementation of an itinerant digital desk in 3 + 2 local libraries (Avise, Aymavilles, Sarre, followed by Cogne and Rhêmes-Saint-Georges).
The helpdesk, built together with local actors, represented a highly attractive and successful initiative, providing digital literacy and digital access assistance services and becoming a further point of reference for the communities, as well as a good practice to be disseminated and shared nationally and internationally.
In fact, the SEROI+ methodology envisages the involvement of various local actors such as public administrations, citizens, businesses with the aim of designing new services for rural and mountain communities by analyzing the social and economic return of the investment with the aim of creating services that obtain the maximum benefit to communities.
First meeting with local stakeholders (11/2/2022)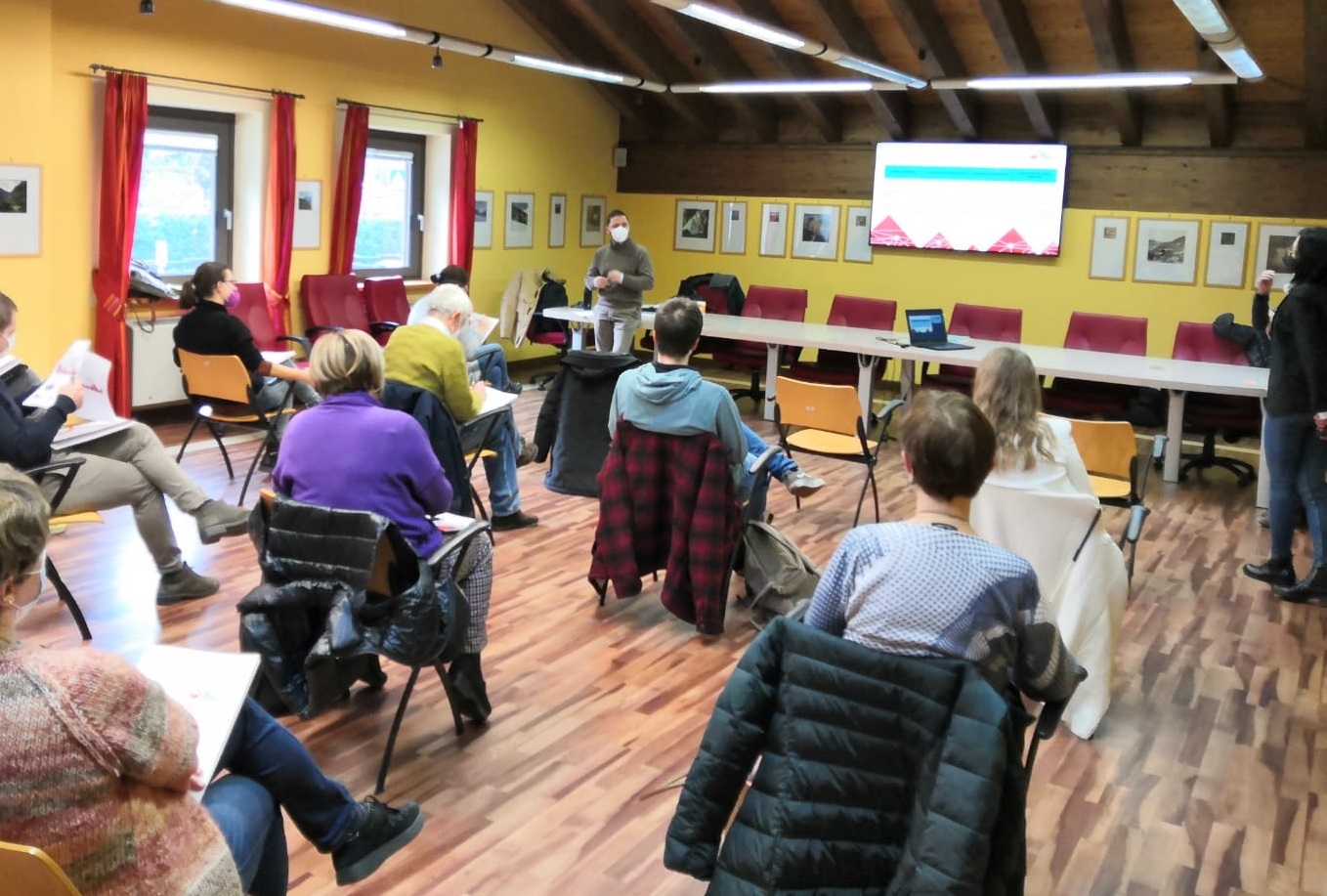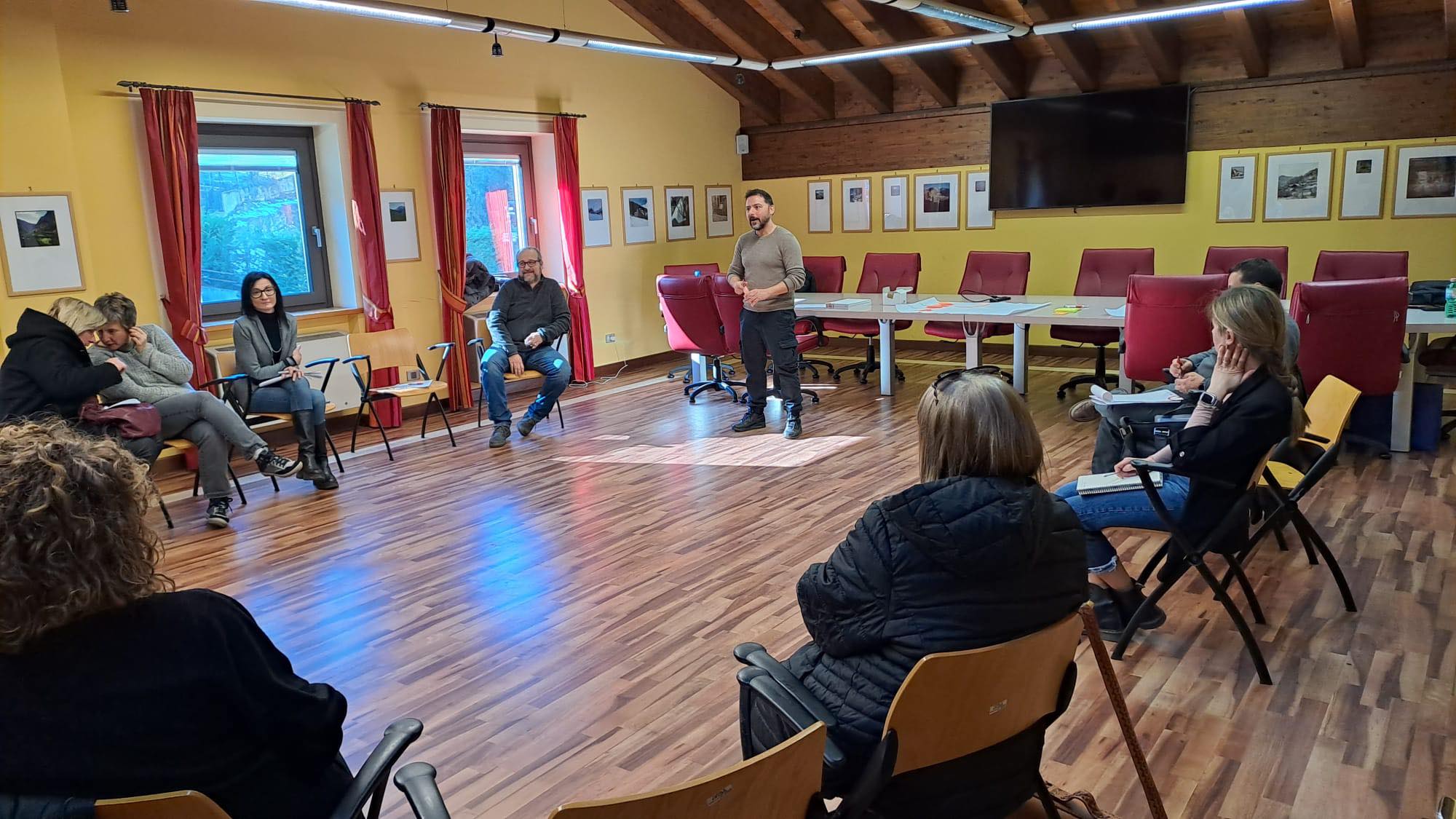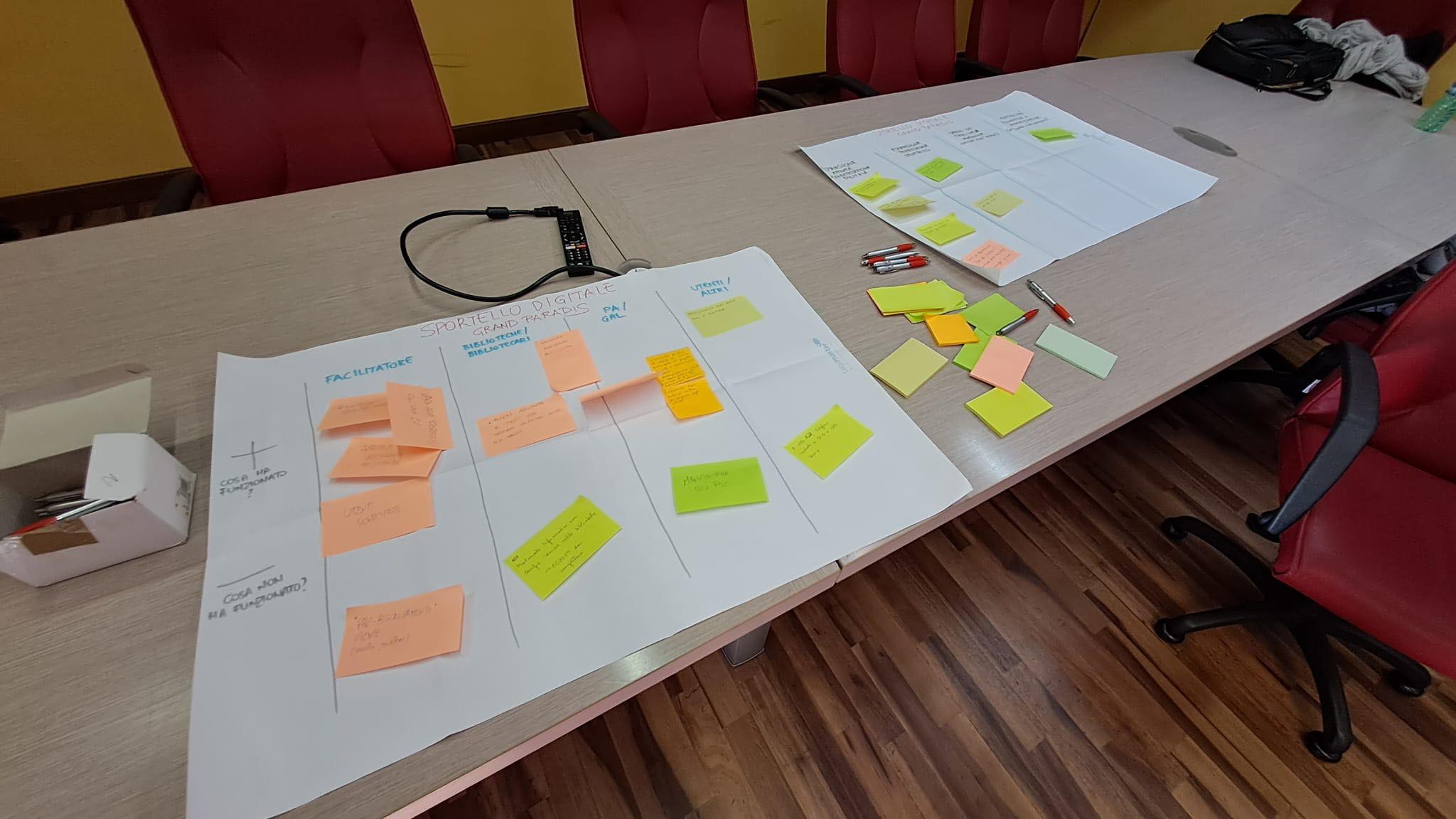 Client: GAL Valle d'Aosta
LEADER Cooperation
Period: 2022 – 2023