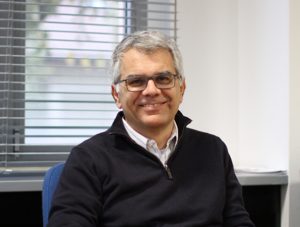 Francesco Ballio
Full professor of hydraulics, he teaches fluid mechanics and fluvial hydraulics in the civil, environmental and industrial field at Politecnico di Milano.
A significant part of his teaching activity focuses on the management of flood risk, for which he carries out dissemination activities and specialized training on a wide spectrum (from primary school pupils to Civil Protection volunteers and professionals in the sector).
He is a member of the IAHR Flood Risk Management Committee and co-head of the research group on flood damage at Politecnico di Milano.
He has been a consultant for various public bodies in the field of natural hazards management (Ministry of Public Works, Po basin Authority, several Italian Regions, Italian State Railways). He was the Rector's delegate for relations with the Gulf countries.
His research interests concern erosion phenomena in rivers, sediment mechanics and solid transport, flood risk management, flood damage assessment (ex-ante, ex-post). He holds a patent in the field of hydro-geological monitoring. He is the author of about 120 research works.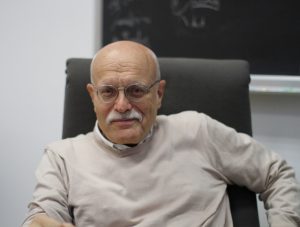 Alberto Colorni
Retired full professor in Operations research and Decision methods, he has taught in all areas (engineering, architecture, design) and levels (bachelor, master, PhD) of Politecnico di Milano.
He was president of the centre in methods and innovative technologies for didactics METID and the Rector's delegate for e-learning and innovation in education, Deputy Director of the Department of Design, member of Alta Scuola Politecnica, consultant of various public bodies (Ministry of Education, Ministry of Work, Lombardy Region, CNIPA, ISFOL, …), president of the Italian e-learning association SIe-L and president of the Politecnico online degree in Computer Engineering.
During the years his research interests have been various: combinatorial optimization, bio-inspired models (ant colony optimization), environmental themes (EIA and SEA), serious and simulation games, smart transport systems (car sharing, car pooling, dial-a-ride), decision support systems, multimedia and training (e-learning and e-collaboration), decision support systems. On these topics he has written more than 200 research and dissemination papers.
The Board of Directors oversees the consortium activities and supervises economic-financial aspects.
The president of Poliedra is Prof. Francesco Ballio.
Our Scientific Committee has two main functions: it discusses the general scientific performance of the consortium and it recommends future developments. It coordinates our activities with those of Politecnico's departments, identifying opportunities and synergies.
The present Committee has been in charge since March 2018 and it will be chairing until 2023.
The members of the Board of Directors and of the Scientific Commitee of Poliedra are professors of Politecnico di Milano.